Meet the new gamechangers for stressed, sensitive, and unpredictable skin. Calm redness, reduce blemishes, and restore balance with this high-performance probiotic pair: a creamy mask and a daily gel serum. Certified vegan, made in New Zealand, and proven to be effective.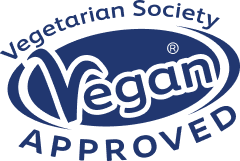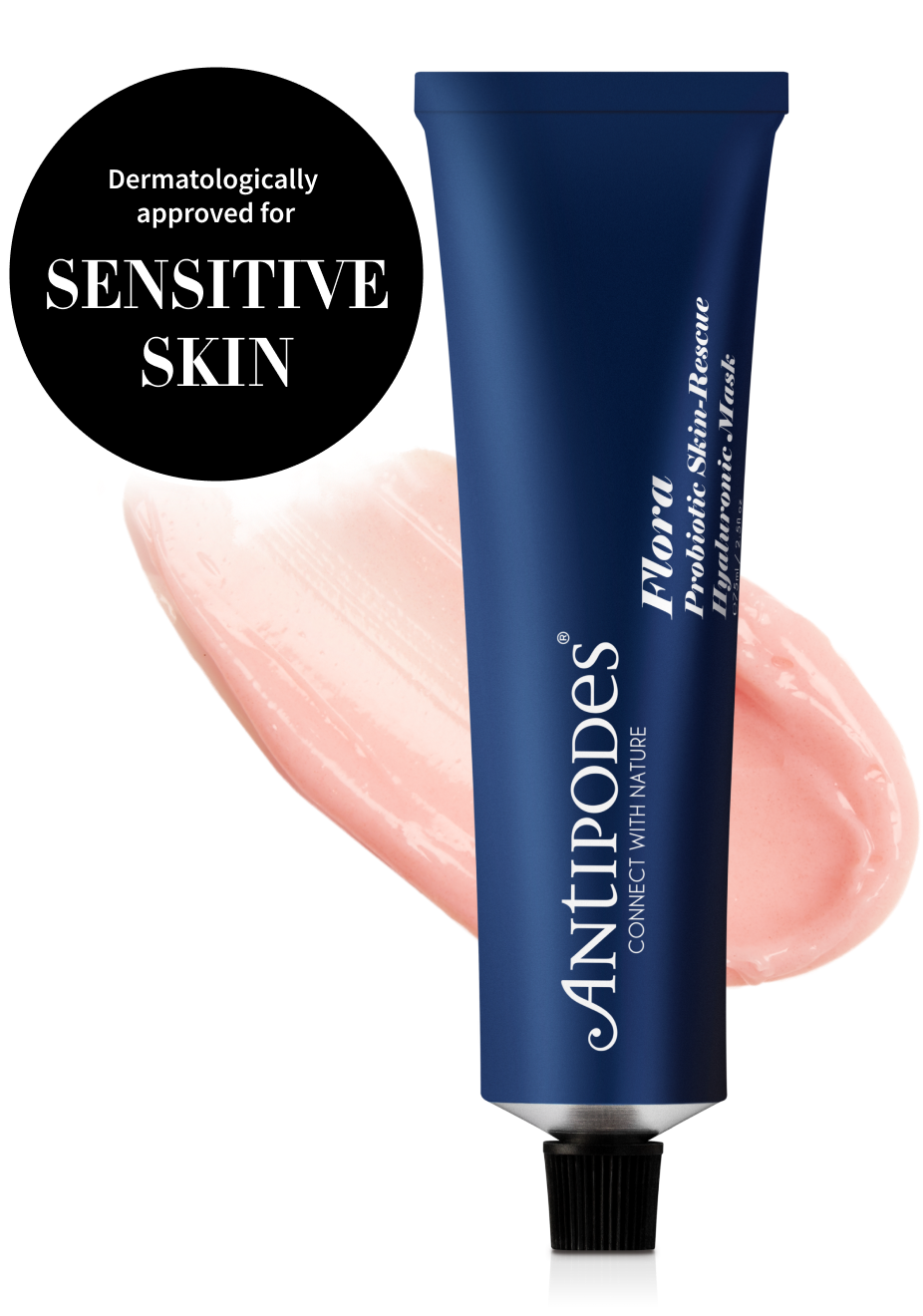 Flora 

Probiotic Skin-Rescue Hyaluronic Mask
A creamy, cooling weekly facial mask to de-stress and 
freshen sensitive skin.
All skin types, especially sensitive
Kalibiome Sensitive probiotic offers relief from redness and inflammation. New Zealand harakeke flax hydrates skin while soothing irritation.
Hydrated, peaceful, and stress-free.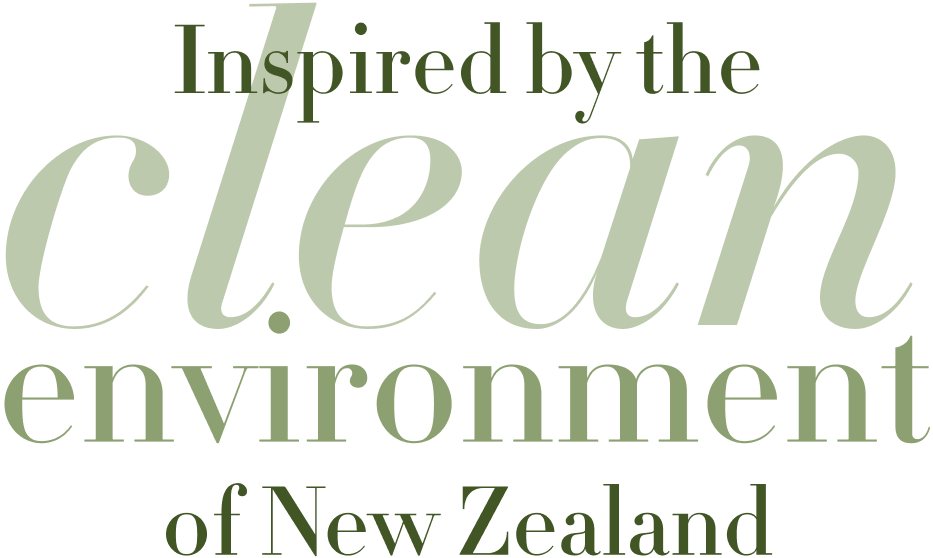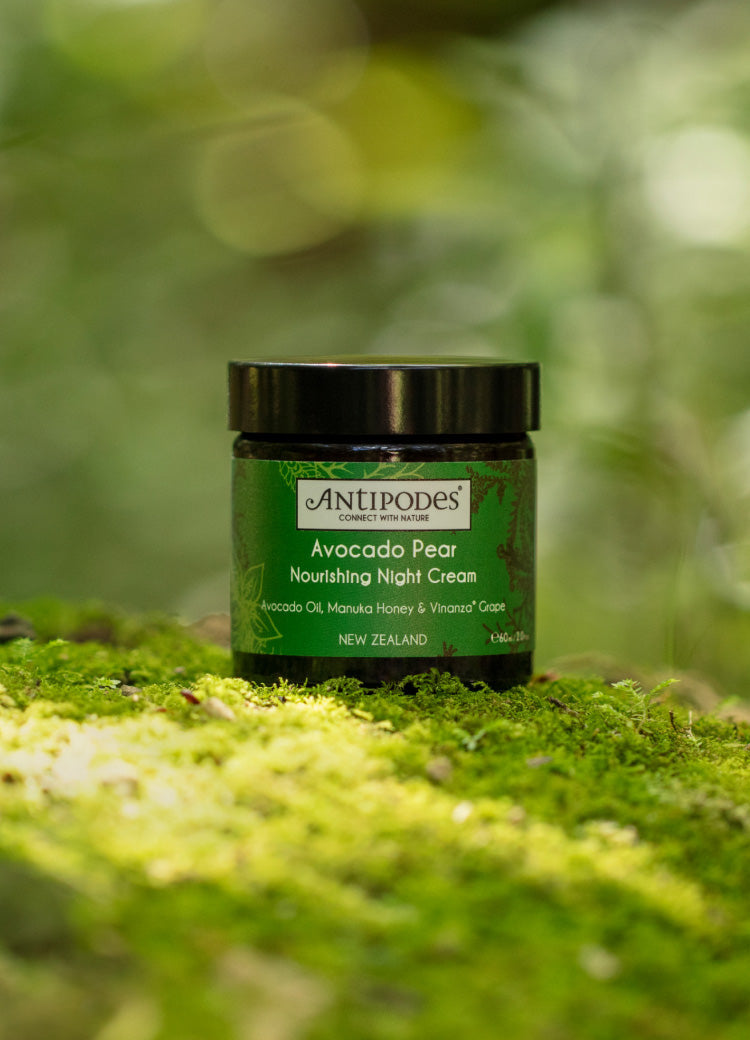 New Zealand nature is woven through our DNA
New Zealand's lush forests, expansive oceans, and awe-inspiring mountains are the perfect inspiration for our premium New Zealand skincare products.
Fertile soil, pure air, high sunshine hours, and clean rainfall have gifted us nutrient-rich bioactives and botanicals.
Nature inspires the unique signature wallpaper pattern that adorns our New Zealand skincare products.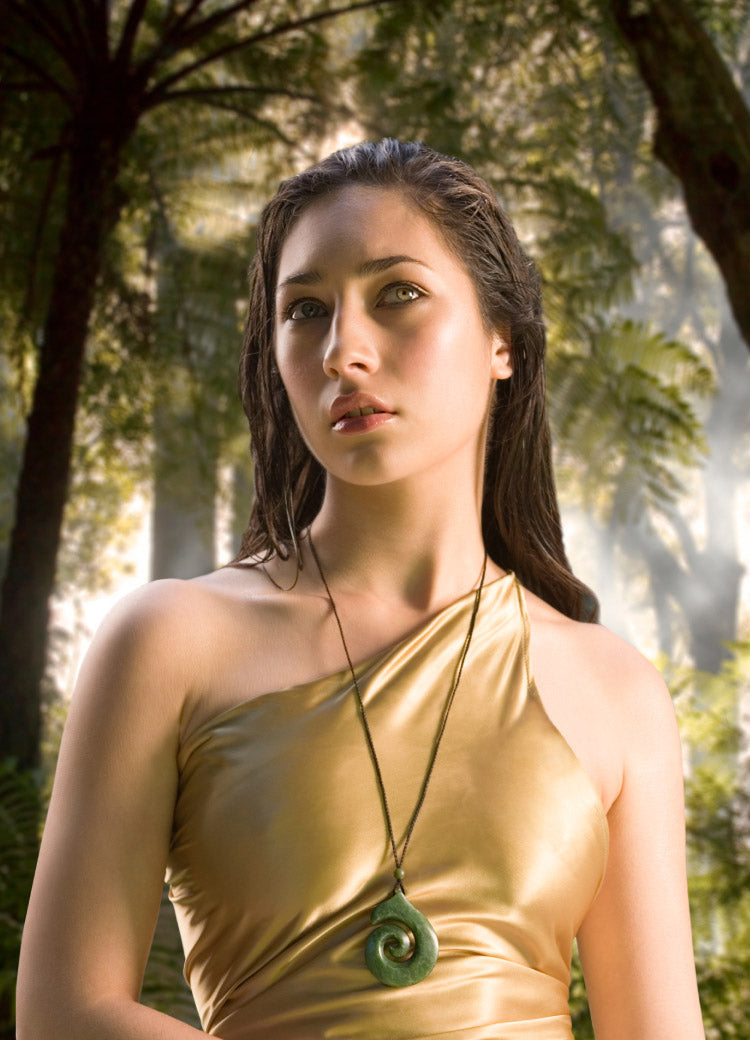 Credo 

Probiotic Ferment Revitalise Serum
A rich gel serum to clear blemishes and revitalise skin tone and texture.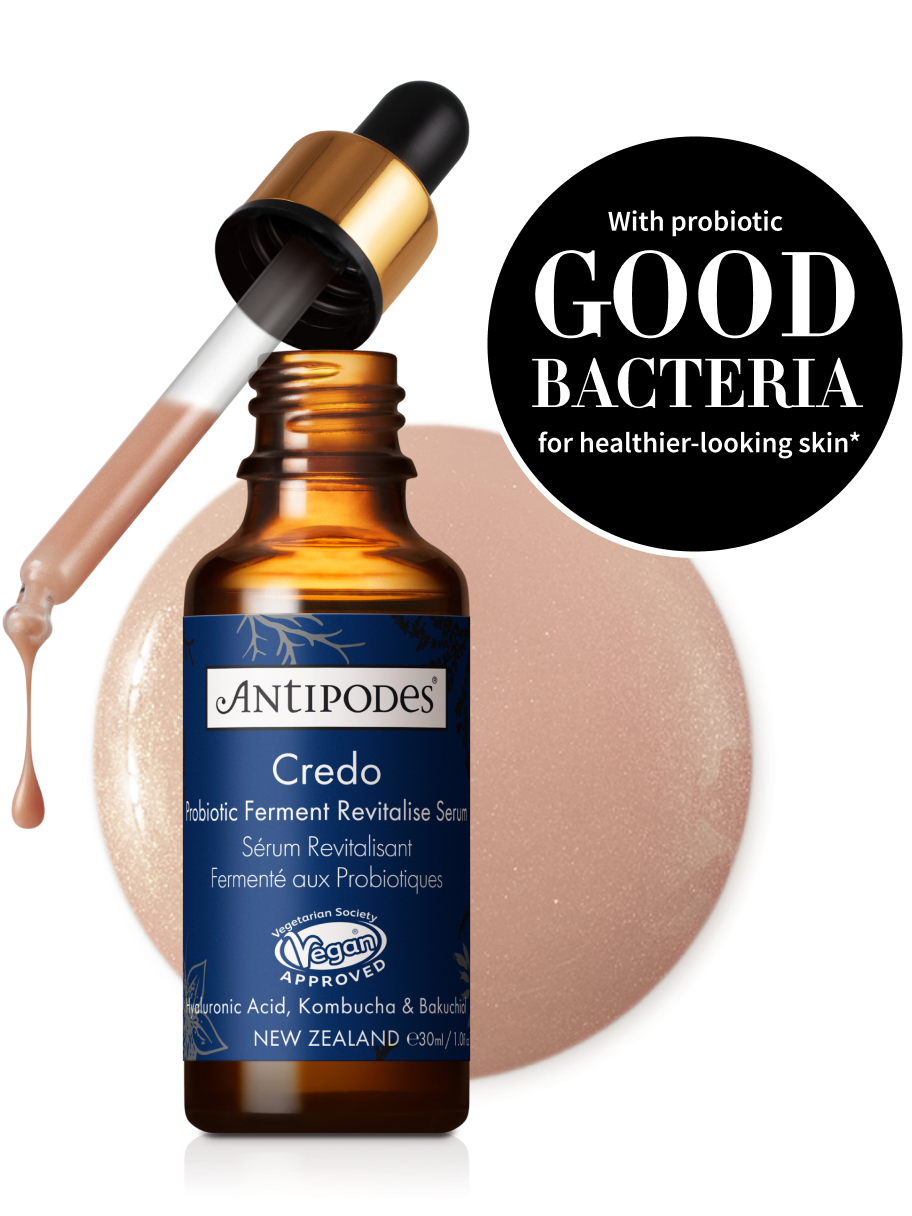 All skin types, especially blemished or stressed
Kalibiome AGE probiotic helps smooth wrinkles, reduce skin redness, and increase hydration. Bamboo ferment & kombucha offset the impact of environmental damage and improve the appearance of blemishes.
Smooth, fresh, and revitalised.

Your probiotic ritual for healthy, clear skin
Flora Probiotic Skin-Rescue Hyaluronic Mask
Skin zen starts with a probiotic mask to de-stress and freshen. Smooth Flora over face and neck, leaving on for 15-20 minutes before rinsing with warm water and a soft cloth.
USE: 1-2 times a week, or whenever skin needs relief.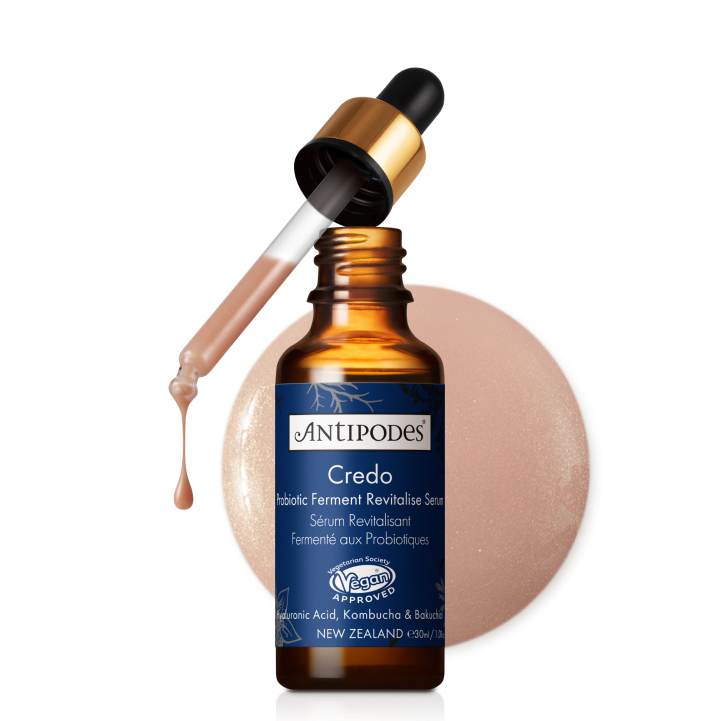 Credo Probiotic Ferment Revitalise Serum
Follow with our high-potency probiotic serum to calm blemishes and deliver a daily dose of skin health. Massage 3-4 drops of Credo into each side of face, neck, and décolletage, using gentle upward strokes.
USE: Daily each morning.
Culture Probiotic 
Night Recovery Water Cream
Bring peace to your nightly regime with a cloud-soft probiotic water cream. Massage a generous coin-sized amount of Culture into skin to calm, clear, and hydrate through the night.
USE: Nightly.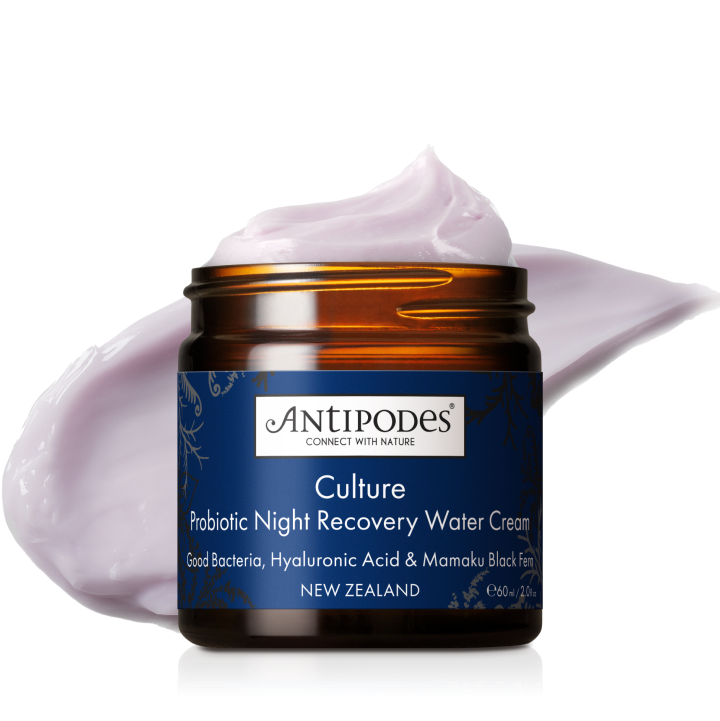 GOOD BACTERIA FOR HEALTHY SKIN
Your skin is your body's largest organ, hosting about 1,000 species of bacteria, yeast, and fungi: known as the skin flora or microbiome. When this bacteria is in balance, your skin barrier – the first line of defence against pollutants – is strong and healthy; skin feels calm, clear, and hydrated. Disruption of these bacteria levels can break down the skin barrier and contribute to issues such as acne, redness, moisture loss, and photoageing.
A balance of good bacteria is not only important – it's critical for skin that looks and feels healthy.
Enter Kalibiome, a new innovation in natural skincare. These non-live probiotics (or "postbiotics") are developed using an ultra-clean, toxin-free double fermentation process. The resulting compounds are active, stable, and carry powerful skin-calming and anti-ageing benefits.
• Increase skin elasticity
• Reduce wrinkle depth
• Reduce redness
• Support skin recovery
• Increase hydration
Kalibiome Sensitive probiotic

• Reduce redness
• Reduce itching
• Regulate inflammation
• Improve skin barrier efficiency
• Increase hydration
Our high-tech ferments & botanical actives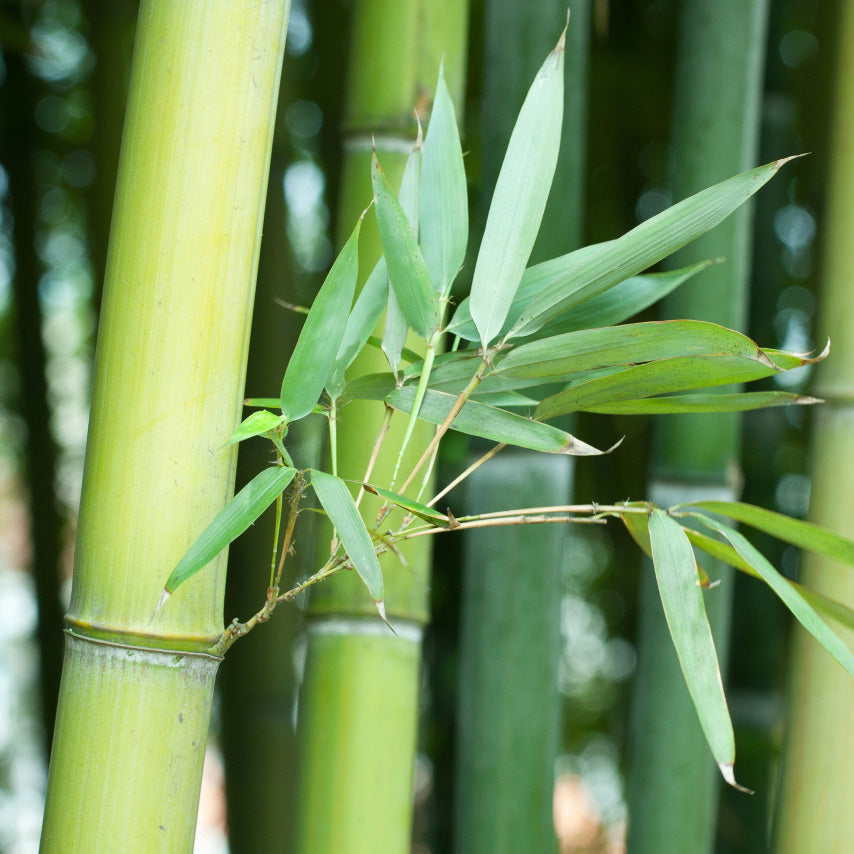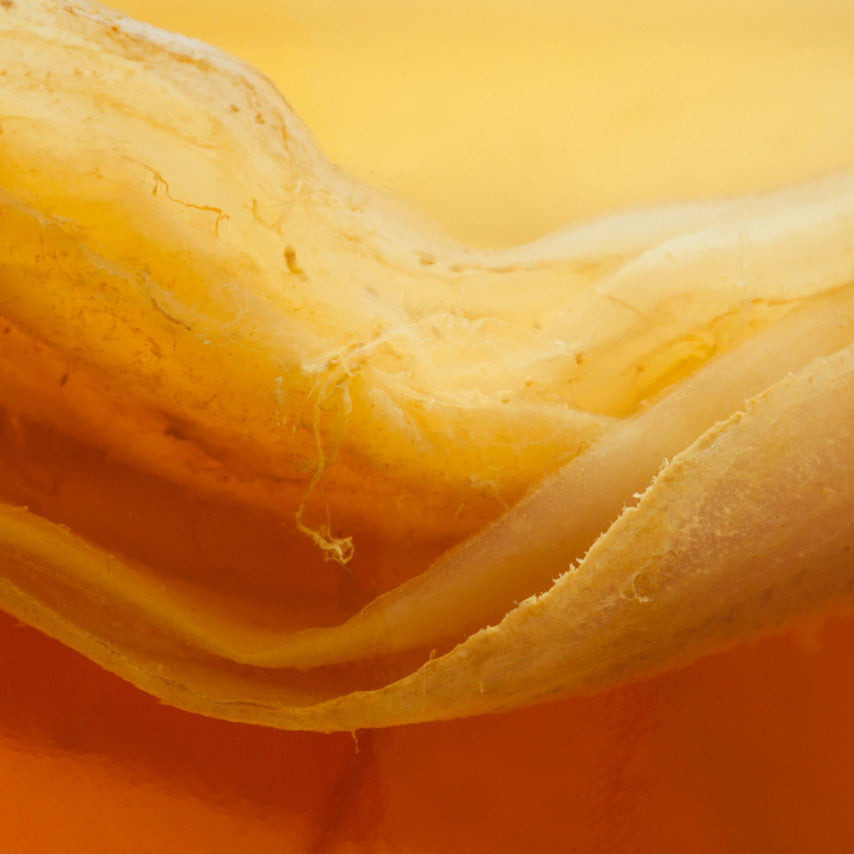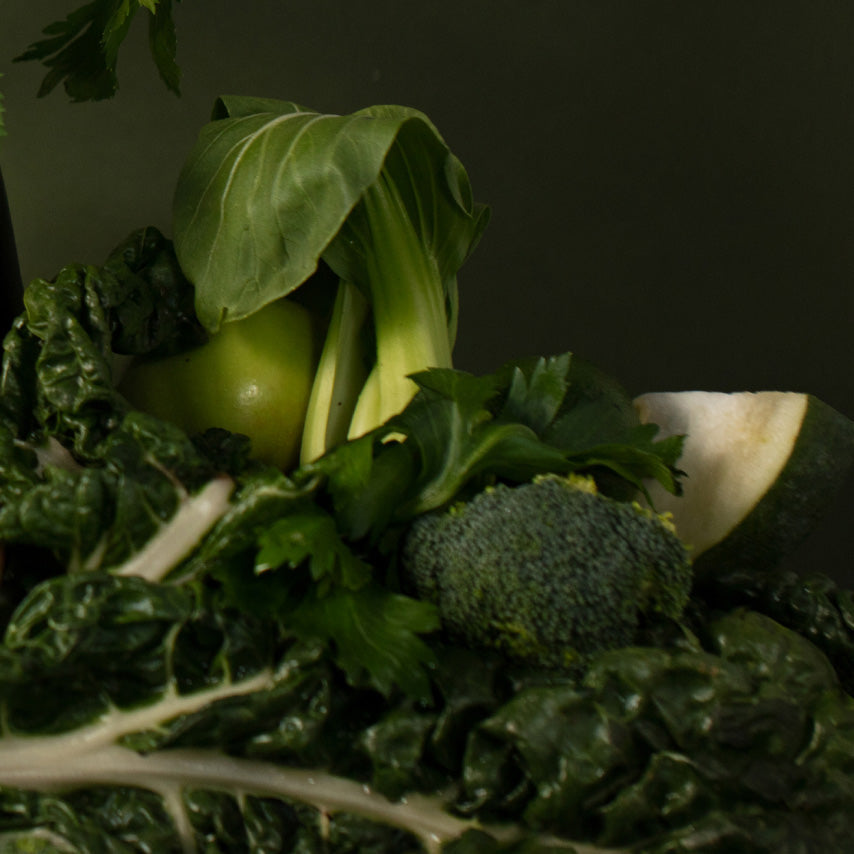 Created by fermenting sustainably cultivated bamboo stalks and leaves, bamboo is a high source of antioxidants, helping to defend against free radical damage, encourage fresh cell growth, and keep skin plumped and healthy.
An anti-inflammatory active as well as a gentle exfoliant, helping to clear blemished skin without irritation. With a high concentration of antioxidants, kombucha works to boost the skin's natural defences.
A polysaccharide with powerful moisture retaining properties – it can hold up to 1000 times its weight in water. Hyaluronic acid helps draw moisture into the skin to hydrate from the inside out.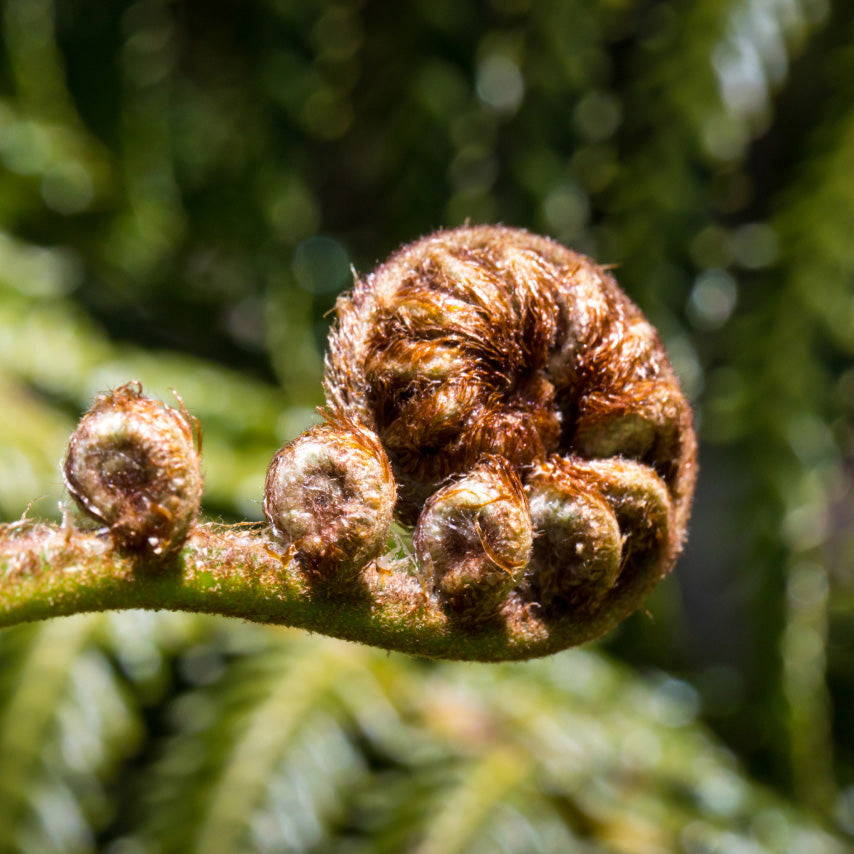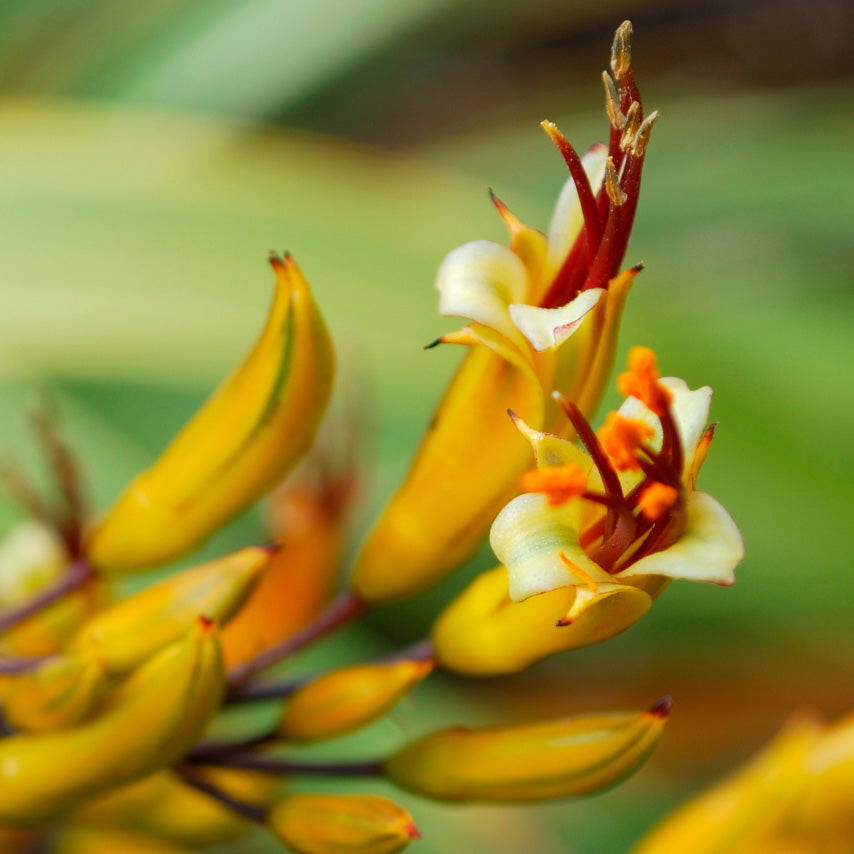 Found in the water-drenched forests of New Zealand, this iconic native fern contains glycosides, or natural sugars, which may contribute to skin cell proliferation (renewal) – helping to produce a dramatically fresh visage.
Sourced from the babchi plant, used for centuries in Ayurvedic practice, bakuchiol's antioxidant, antibacterial, and anti-inflammatory properties mimic those of retinol, helping to refine skin tone and texture. Unlike retinol, bakuchiol can be safely used by all skin types.
From the roots of New Zealand's native flax, this aloe vera-like gel hydrates the skin and is naturally astringent, helping to cleanse skin and regulate oil, encouraging a blemish-free complexion.
"Wherever you are in the 
world, lift the lid on Antipodes to connect with nature in 
New Zealand."
ELIZABETH BARBALICH,
ANTIPODES FOUNDER & CEO
Explore the cleanest ingredients on Earth

Probiotic Skin-Rescue 
Hyaluronic Mask
Probiotic Ferment 
Revitalise Serum